How to do a Multiple Regression in Excel
In this Excel tutorial, you will learn how to run a multiple regression and how to interpret the results.
The multiple regression is the way how to check the relationship of two features.
In order for the model to be as reliable as possible, the largest possible number of independent variables should be introduced into the model. The model should contain variables strongly correlated with the dependent variable and at the same time as weakly correlated with each other as possible.
Examples of multiple regression
How to calculate?
The multiple regression in Microsoft Excel is possible. The best method is a step-by-step instruction that will show you how. The first thing is having a data that could look something like this:

1. Click on data (1), and then click on the data analysis (2)

Note: The data analysis could be gotten from the add-in (file > options > add-ins > Go).
2. Choose Regression in the Data Analysis, and click ok.

3. Choose the data you'd want to analyze on X values (1), and Y values (2). Select desired options, under the residuals (3), and press ok (4).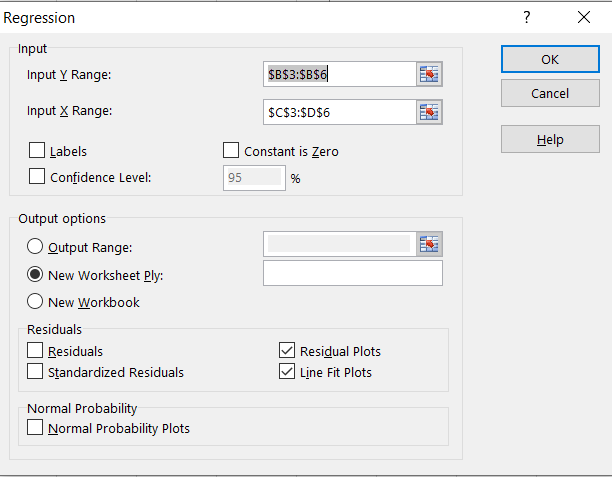 In conclusion, the multiple regression would look something like this: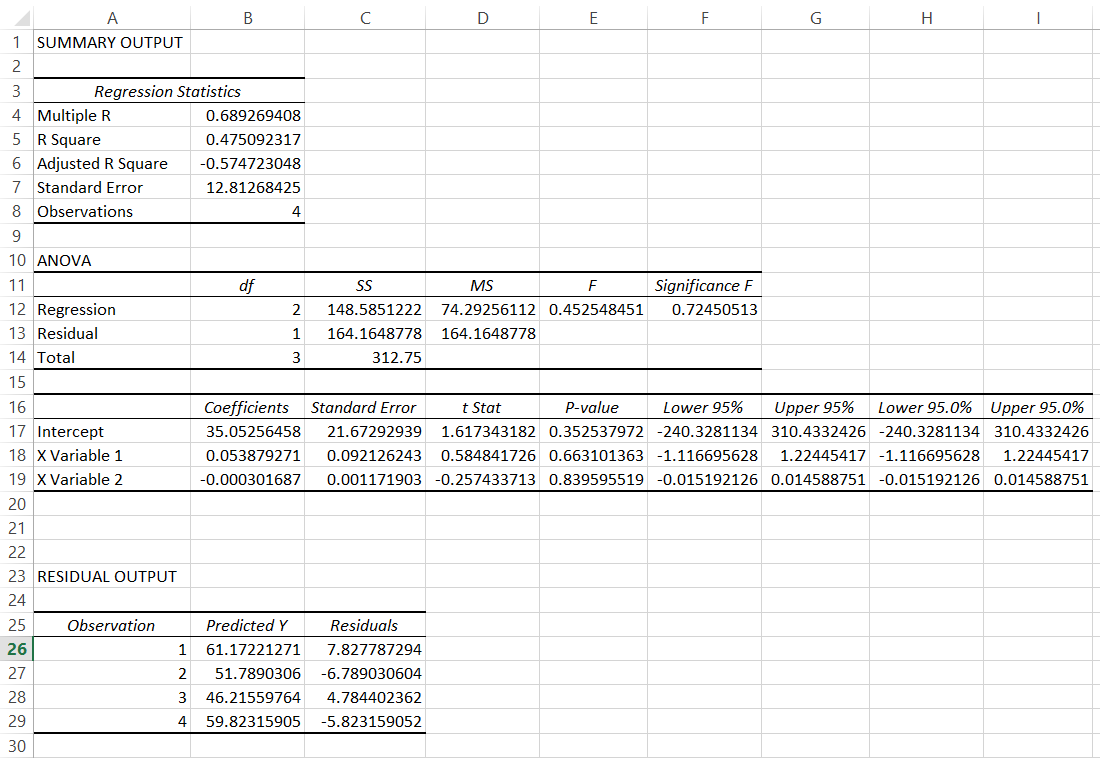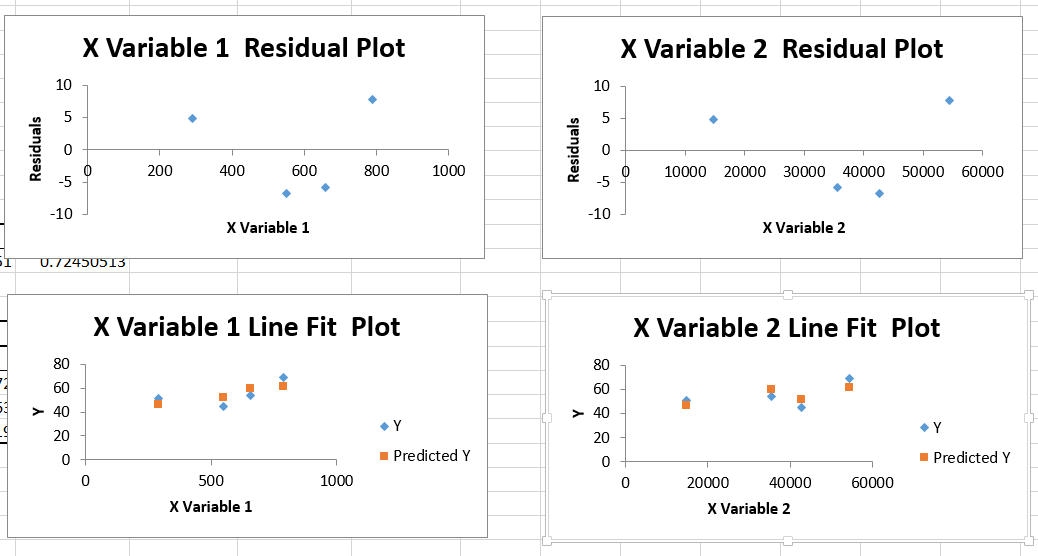 Interpreting the results
Regression Statistics
Anova
Residual Output