How to Share Excel Workbook
You can share an Microsoft Excel workbook with other people so that they can view and edit the workbook at the same time. In this lesson you can learn how to share workbook in Excel.
How it works?
Sharing a workbook is useful when many people have to make changes in one file in a short time, eg all Brand Managers are to bring the spending proposals to a newly prepared budget. Of course, that the file could be used by others must be on a network drive / server to which they have access, such as OneDrive, SharePoint, or a network drive.
From the Review ribbon tab choose Share Workbook.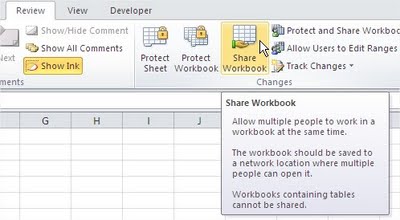 Select the option Allow changes by more then one user at the same time. This also allows workbook merging and click OK.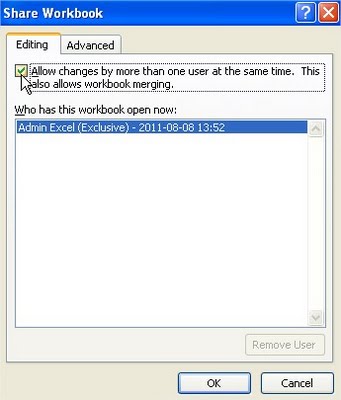 Confirm OK in the window below.

Since then, many users can simultaneously make changes in the same workbook. It is good to designate areas in which individuals can make changes, otherwise it can lead to a situation in which several people change something in the same place, which will lose some of these changes or the inability to save the file by one of these people. When you save a file may appear message and the file will show the new data.

Revoke access
To remove access to it is best to first remove all users by selecting them on the list and using the button Remove user.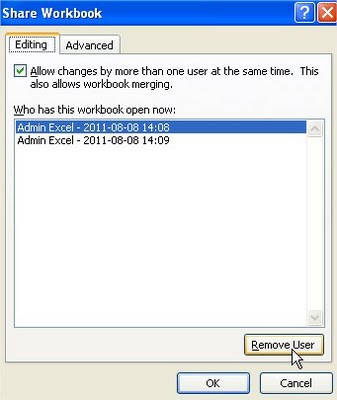 When removing users warning message appears.

Then you can uncheck the option Allow changes by more then one user at the same time. This also allows workbook merging and click OK. Displays the following informational message, click OK.

If you remove a user who used the file when it tries to save the changes will see the following message appears. Change will not be able to save the original file, but will be able to make a record under a different name or in another folder.

Excel sometimes shows that users have the workbook opened even though it has long since closed. Sometimes even shows that someone uses a file for many days. In these cases confirm the possibility of removing the person concerned. —- The second of the tabs Share Workbook is possible to specify on what basis has the function Share Workbook.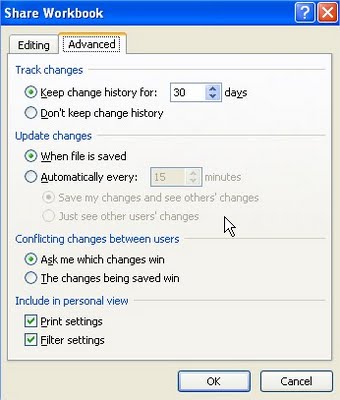 I think the default options set very well in practice.
These are the basic steps for sharing an Excel workbook. By following these steps, you can easily share an Excel workbook with others so that you can collaborate on the workbook in real-time.