How to Protect Excel Workbook from Editing
In this article, you will learn how to lock cells to prevent editing in Excel file.
First of all we need to understand why we need to lock cells in an Excel file. There can be a lot of reasons like the creator of the file do not want the template of the file, formatting or formulas to be changed of modified by other users.
We will discuss all different methods to protect the file, worksheet of workbook now:
Encrypt with Password
If you want to protect your entire workbook with a password, Excel offers a straightforward method. Follow these steps:
Select File>Info>Protect workbook>Encrypt with password: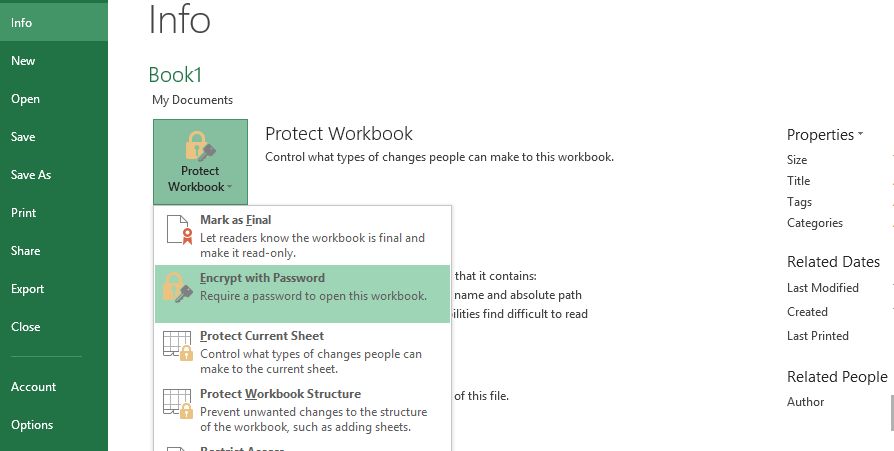 Enter password twice: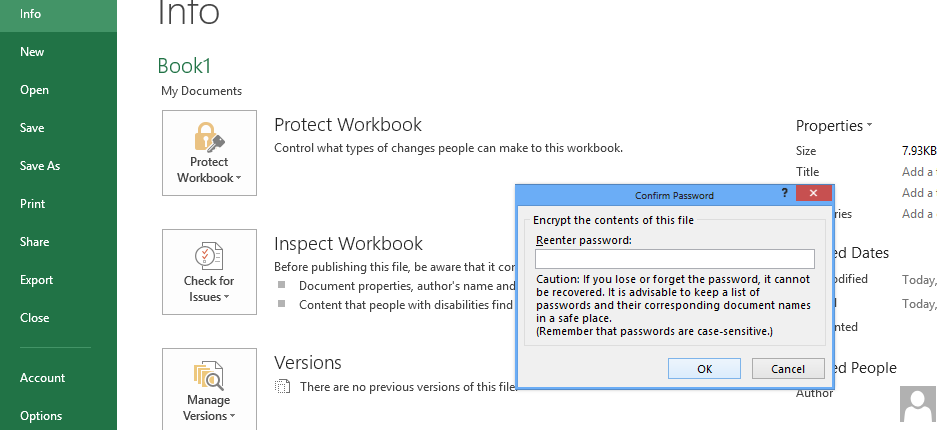 Sheet is protected with password now: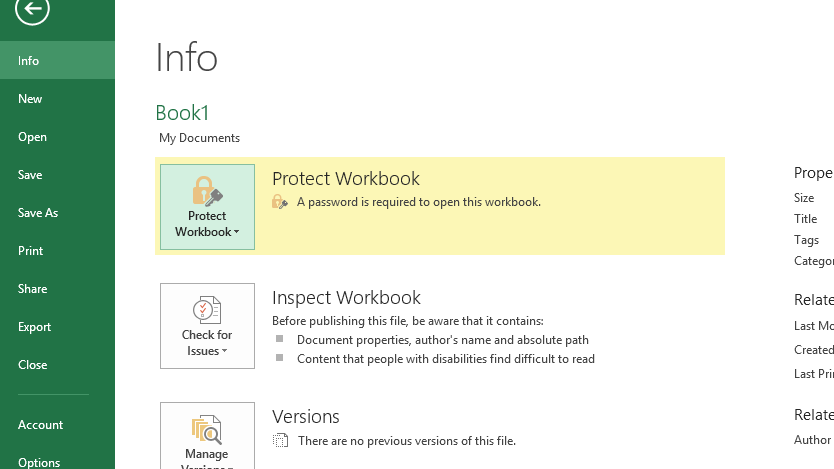 Make as final (read only)
Alternatively, you can make your workbook read-only to discourage any alterations. Here's how:
Select File>Info>Protect workbook>Make as Final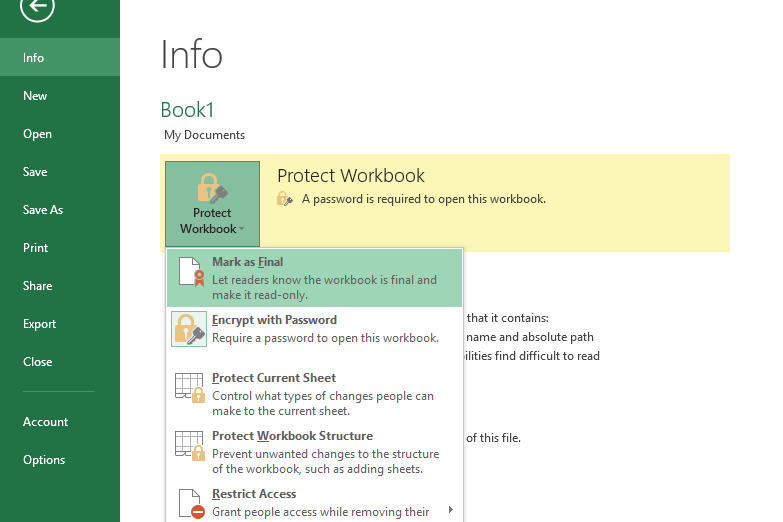 Similarly we can make choose the Protect Workbook Structure option also.
The final way you can add protection at the workbook level is by protecting the workbook's structure.
This type of protection prevents people who don't have the password from making changes at the workbook level, which means they won't be able to add, remove, rename, or move worksheets.
Protect Workbook
The other way to protect a workbook is from the Review tab>Protect Workbook: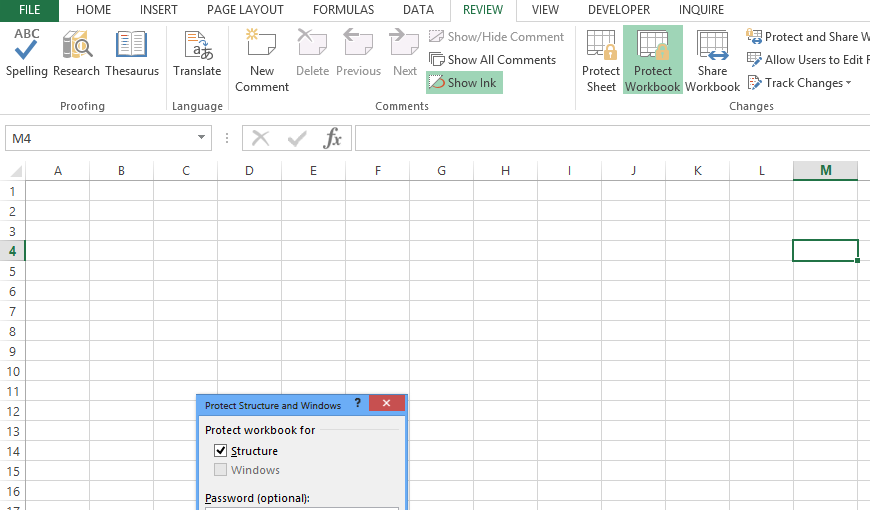 Protect Sheet
If you only need to lock specific sheets within your workbook, Excel provides this option as well.
Right-click on the sheet you want to protect.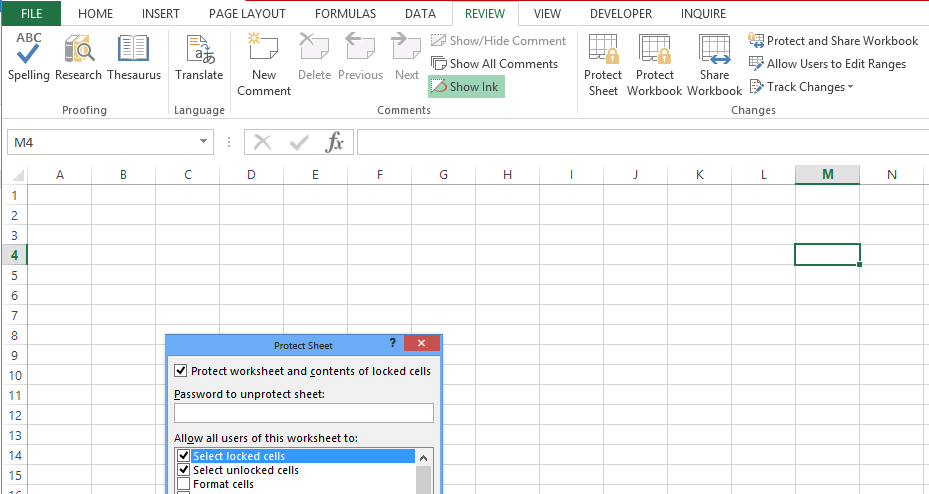 Excel allows you to specify further options, including which cells should remain locked or unlocked.
Cell-Level Protection
While protecting an entire workbook or specific sheets is essential, Excel offers a more granular approach – cell-level protection. This advanced feature allows you to lock individual cells, ensuring the utmost precision in securing your data.
Begin by highlighting the cells for protection – it can be a single cell, a range, or a mix from various parts of your worksheet.
Next, right-click, and opt for "Format Cells." In the "Protection" tab, mark "Lock."
Then, head to the Review tab and pick "Protect Sheet." If needed, insert a password for added security.
Click "OK" and save – the cells are now secure.
Unlock them with the password and uncheck "Locked" in the Format Cells menu.
By mastering these cell locking techniques, you'll have the tools you need to safeguard your Excel files from unintended changes. Whether it's protecting the entire workbook or specific sheets and cells, Excel provides the flexibility to ensure your data remains secure and unaltered.