Below are the steps to open a VCF file in Excel.

VCF stands for Virtual Contact File. This is an electronic business card. Due to their small size, VCF files are commonly used for communication between applications and devices. In most cases, you can find it attached to emails.
Vcards contain such personal information as names, job titles, addresses, phone numbers, emails, and binary photos.
Opening a VCF file in Excel
Click on the File tab at the top left corner and then click Open.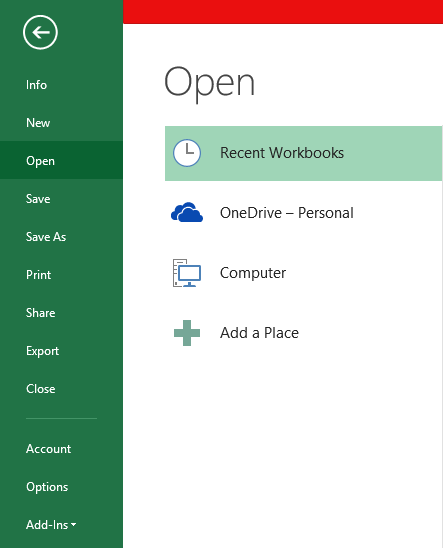 Click the drop-down menu at the bottom, right corner of the window and then click All File. Select all the VCard files that you want to import into Excel and then double-click the file.

Excel will open the VCF file and import the contact information into a spreadsheet. The contact information will be separated into different columns based on the structure of the VCF file.
Converting a VCF file to Excel
Click Delimited at the top of the window and then click Next.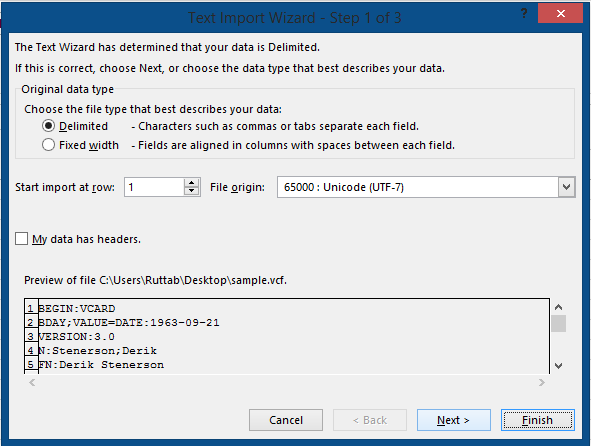 Click on the Tab option in the Delimiters at the top of the window and then click Next.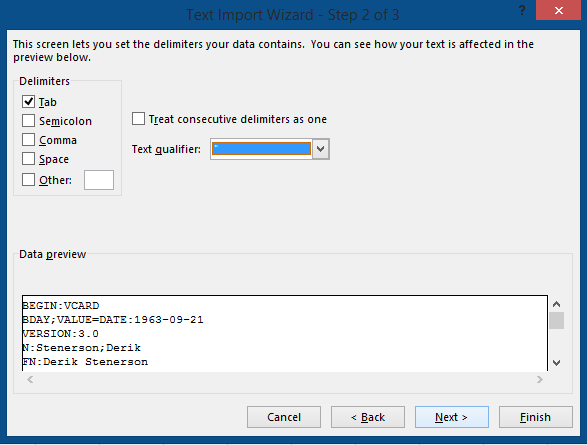 Click the General option in the Column Data Format section and then click Finish.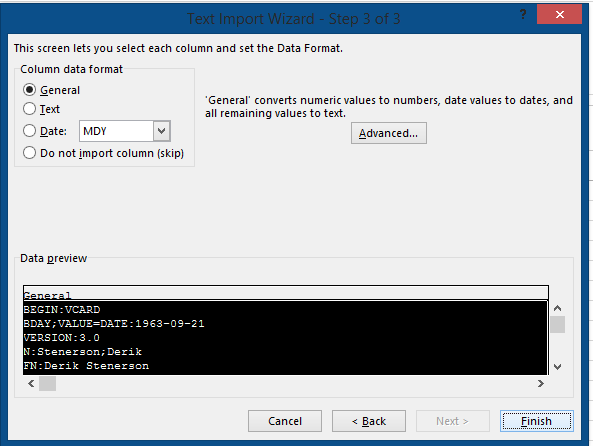 To convert VCF to csv, you need to just import it to Excel following the above steps and save your spreadsheet as csv.